CHERRY ORCHARD OPEN for 2016… but crop is poor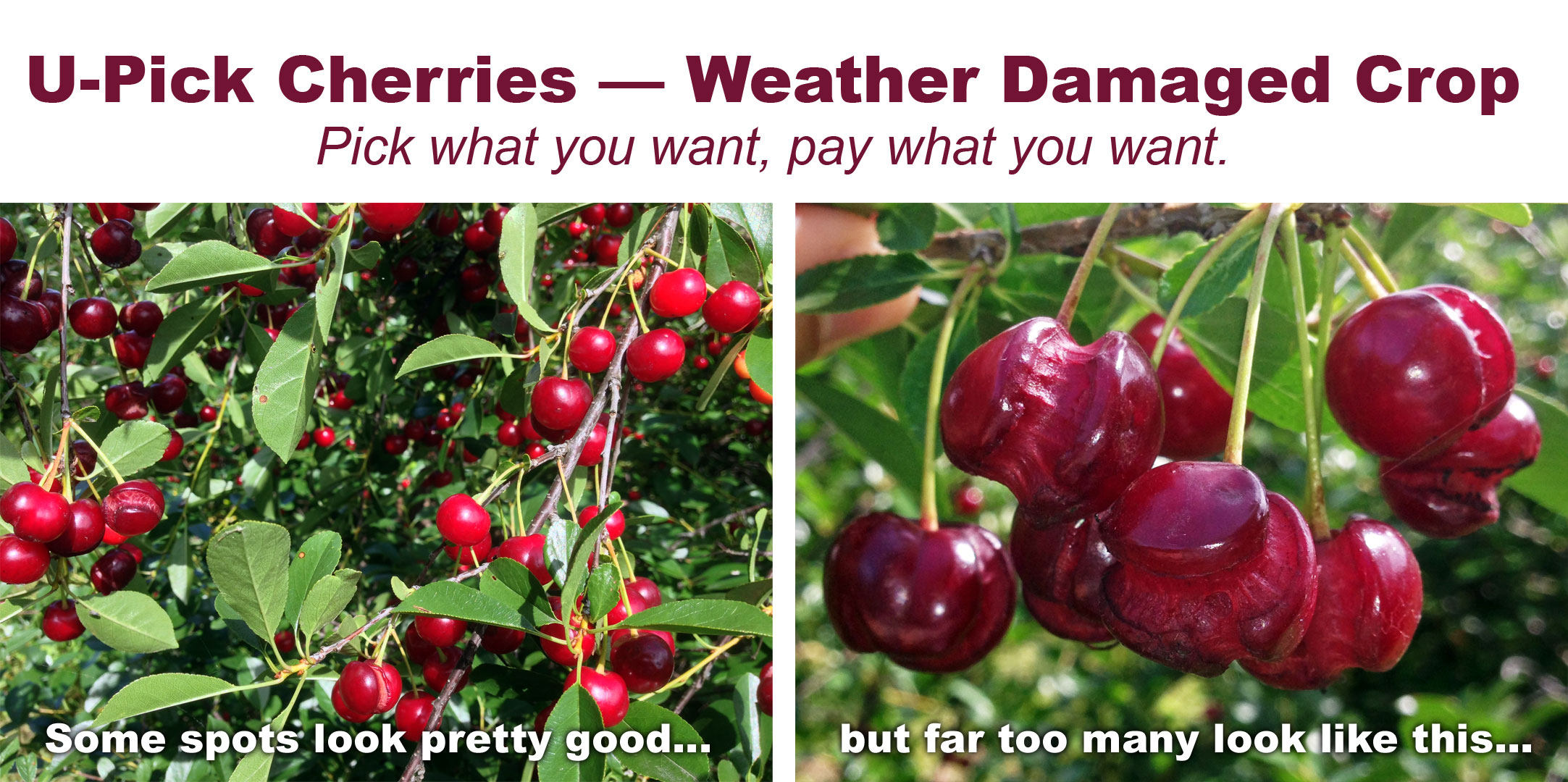 Poor Cherry-growing weather this year, especially with too much moisture at the wrong time over the past few days, has resulted in a poor crop throughout most our orchard.
HOW TO U-PICK: Picking is self-pay and BYOB (ahem... that's Bring Your Own 4L BUCKET). Come to the front door of St. Therese Institute at the north end of Main St. in Bruno, SK, and ask us for information on where to pick (during office hours) or grab a map from the bag at the front door and trek your way out to the orchards (outside of office hours, payment instructions posted).
COST: Cherries are $10 per 4L bucket whatever you feel your picking was worth this year -- no set cost (remember, BYOBucket)
Payment can be 1) made at the St. Therese office during office hours (M-F 8:30am-12pm, 1pm-5pm), or 2) deposited in a drop box outside the front door of St. Therese after hours.
HOURS: You can pick any time during daylight hours, 7 days per week. See note on payment above.
MORE INFO: Call St. Therese Institute at 306.369.2555 or email

U-PICK OPEN, but Poor Crop Due to Weather


---
Details

Category: U-Pick Cherry Orchard
Published: Tuesday, 05 July 2016 15:55
Written by Bruno Cherry Sunday
Hits: 5921