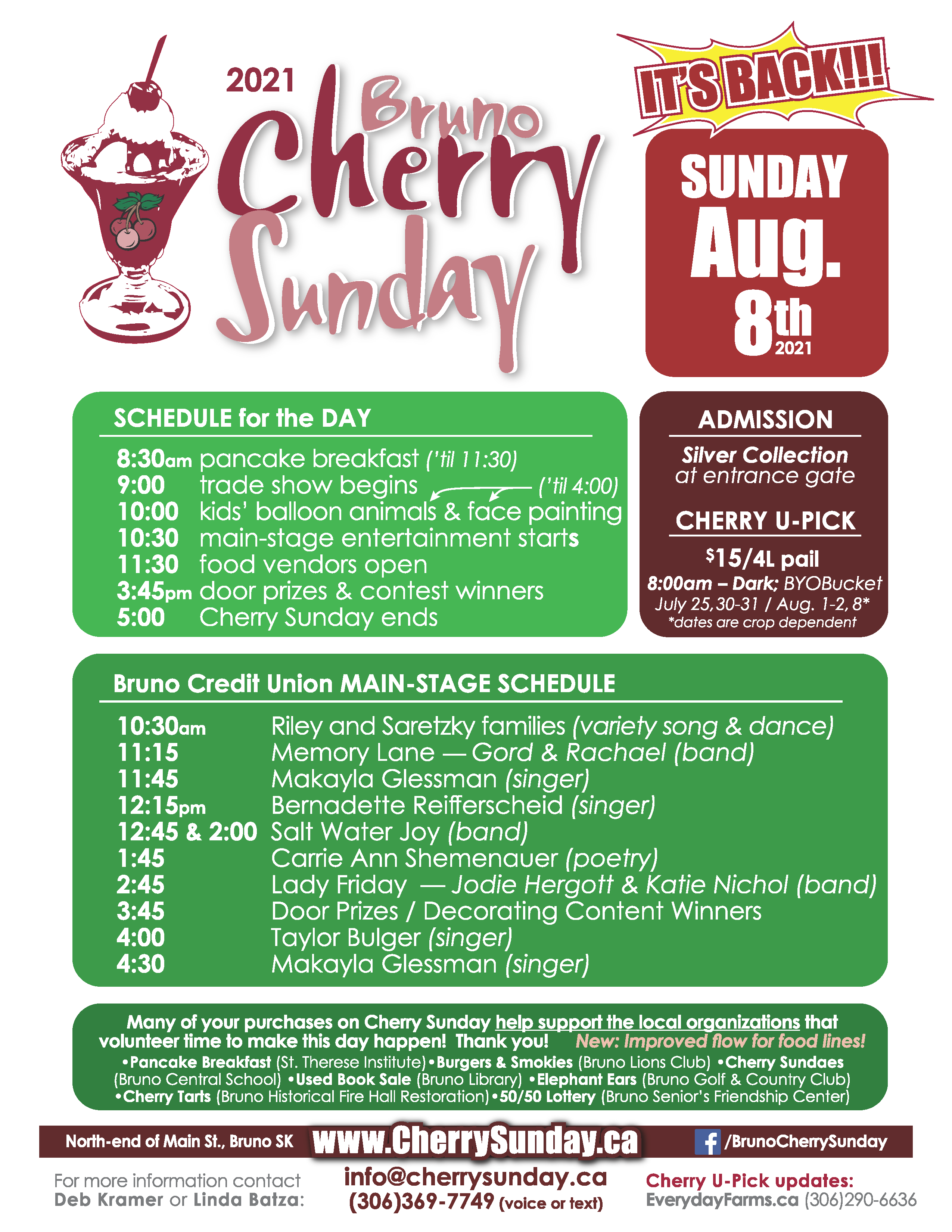 Details

Category: Bruno Cherry Sunday 2021
Published: Thursday, 29 July 2021 15:16
Written by Bruno Cherry Sunday
Hits: 41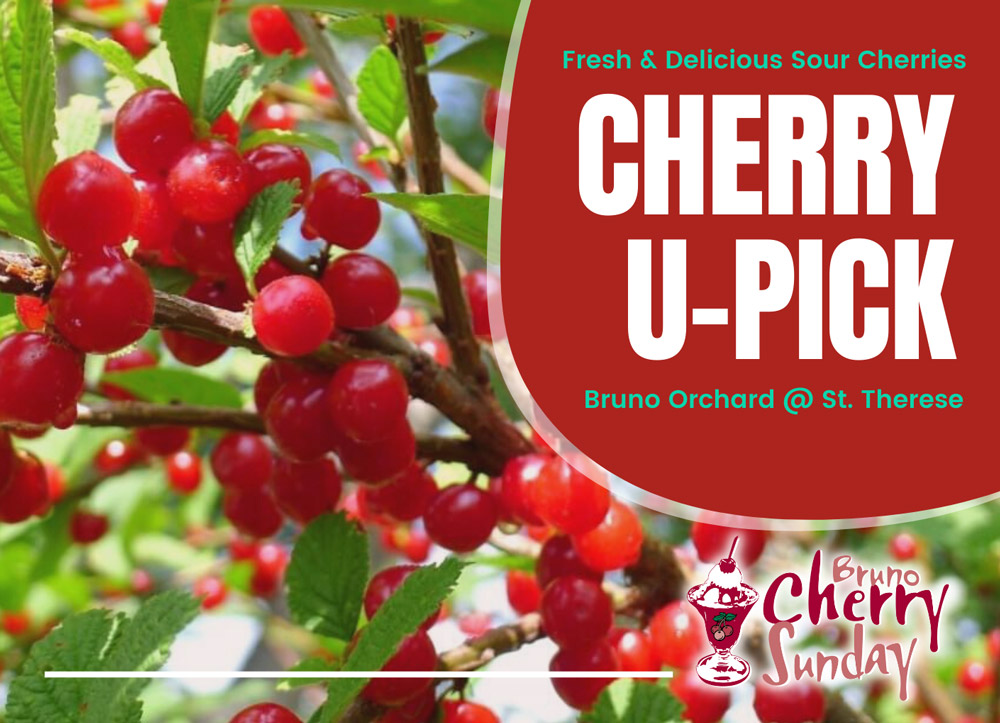 (update: July 21)

FIRST U-PICK DATE for the Bruno Sour Cherry orchard just announced: SUNDAY, JULY 25, 8 am to dark.
More dates to come, including Cherry Sunday, if the crop holds out. Refresh this page / clear your browser cache to see latest updates.
$15 for 4 litres. Bring your own pails, water bottle and sunscreen.

Orchard located behind and NE of
St. Therese Institute of Faith and Mission
, 650 Ursuline Ave.,
Bruno Saskatchewan
.